Midstory : INTERNSHIP
As quoted from the Midstory website; "Midstory is dedicated to retain, cultivate & attract youth and the public from disparate segments of post-industrial cities- beginning in the city of Toledo, Ohio- through creative storytelling & solutions-oriented projects."
I was grateful to work with a wonderful team of 18 interns as one of the Graphic Designers. Through the internship I created designs for the article headers as shown. These headers included illustrative, abstract or informational designs.
I was also able to create my own article involving the history of Indigenous Communities in Ohio with the help of the Midstory team. Check it out!!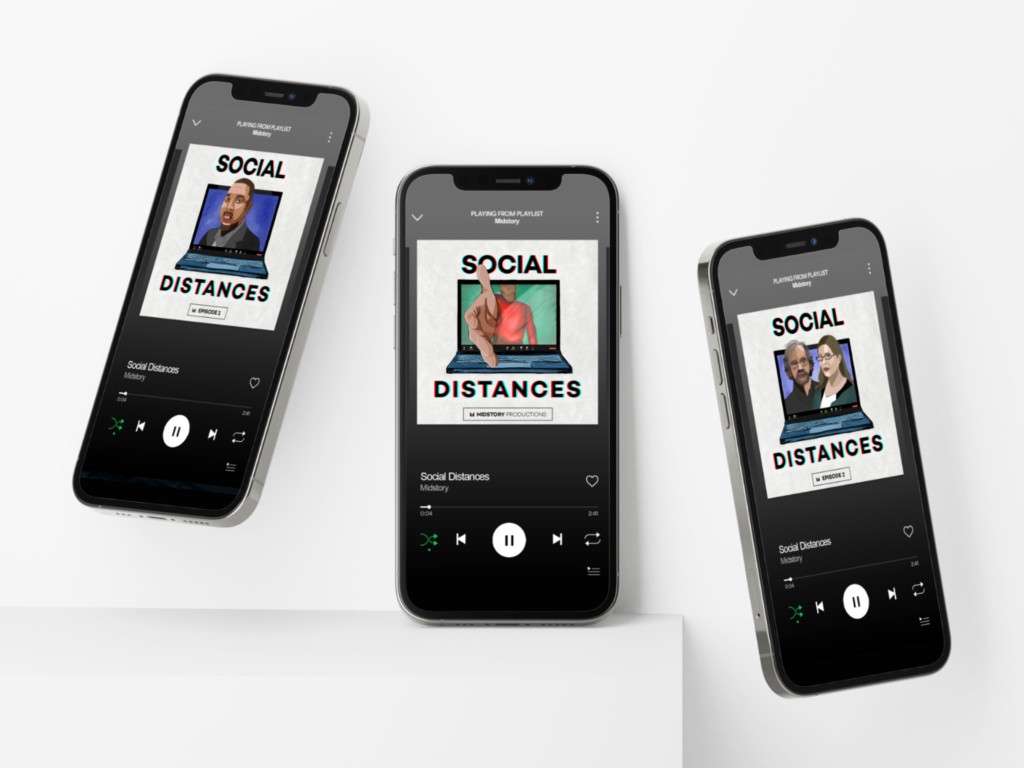 After the summer of 2020, I was hired as a freelance designer for the Midstory team in the spring of 2021. Together I was able to create the graphics for Midstory's new podcast Social Distances. The graphics include the cover art + eight episodes for the podcast, youtube and social media coverage!

To find out more about Midstory, visit their website here.